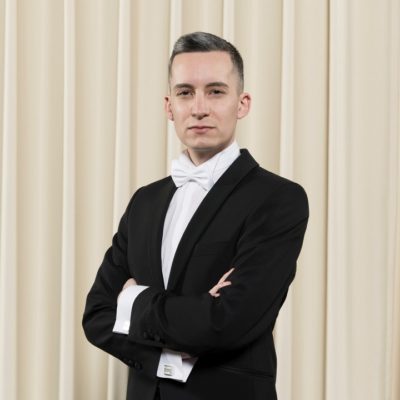 Dear friends,
On behalf of all Concordians, I wish you a warm welcome on our website!
With a history of more than 135 years, Runner-up in the Swiss wind band championship, gold medalist at the World Music Contest (WMC, Kerkrade), the Concordia is proud to contribute to the reputation of musical excellence of Fribourg far beyond the borders of our canton.
You will find on our website all informations inherent to the life of our organization. From the video showing one of our concerts to the electronic organizer, each aspect punctuating the musical and associative life of the official Music Corps of the City of Fribourg is carefully listed here. Please also have a look at our Music School website.
The Concordian Amicale and the Diapason are essential contributing partners of the Concordia. Should you wish to support the Concordia, please join them!
We look forward to welcoming you to one of our concerts!
Damiano Lepori
President